There are multiple reasons as to why our clients choose to purchase one of our pop-up shipping container units over renting and vice versa. Reasons include activation duration, budget, locations and the overall intended purpose of the activation. This blog post will examine those reasons and guide you as to which solution is most appropriate for your event.
Activation Duration and Purpose
First, we'll examine the duration of your pop-up event. Some of our clients rent our units for a one-time activation, aiming to make a big impact at a large event, while others purchase them for a prolonged tour related to a product or permanent concession booths or structures. In all these cases, the specific purpose of the event varies.
One-Time Brand Activations
In this specific case, clients usually are looking for a unit that can be activated at a short-duration event (i.e.: several days), with the purpose of introducing potential clients that fall into a specific demographic to their brand. These usually use our rentable turnkey solutions which are customizable and have visual impact. For an example, look at an activation we did for Funko in NYC.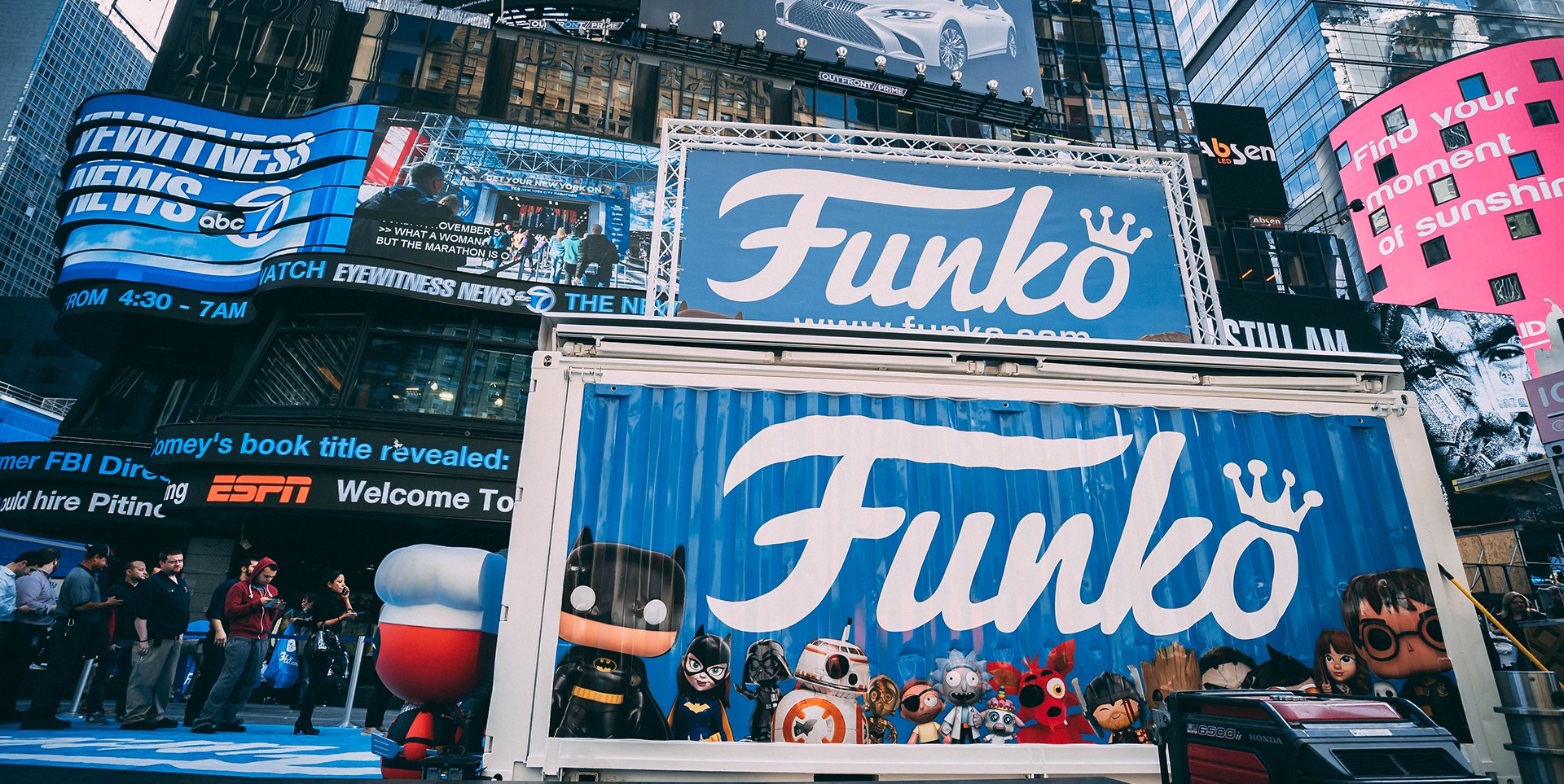 Funko was looking to introduce their collectable brand of figures to a variety of customers. In order to do so, they rented out SS20 unit which was converted into a temporary retail location in Times Square, where thousands of customers would be introduced to their brand.
Prolonged Experiential Events & Tours
In this specific case, most clients look for a purchase of a unit which can be activated regularly or semi-regularly at multiple locations. Some experiential events or tours can last months, so some clients look for a unit which will provide them with the most long-term ROI. For an example, look at the activation which was made for the Lincoln Summer House.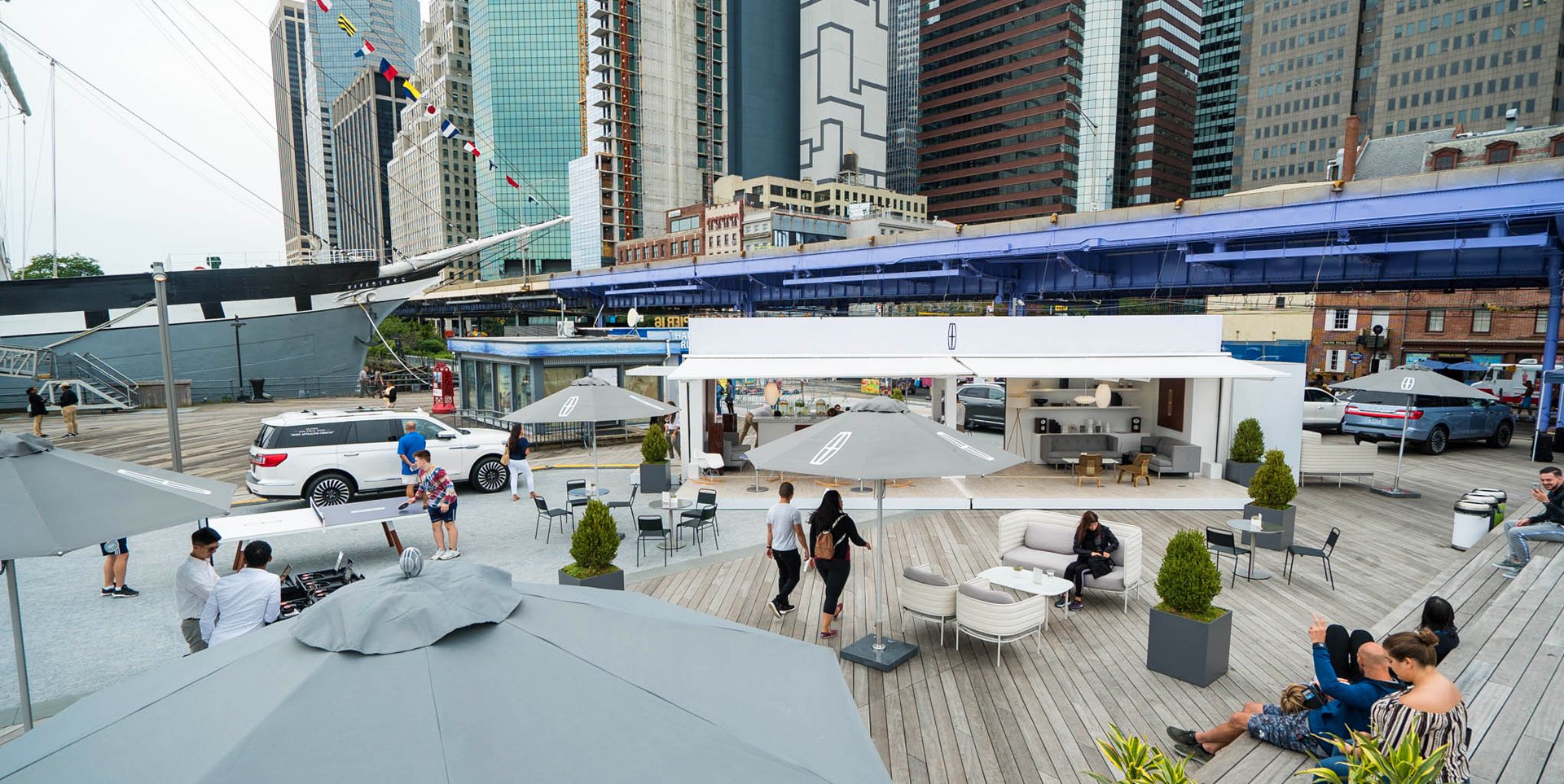 Lincoln looking to provide a comfortable waiting area purchased a unit for their multi-month activation at Pier 47, where clients could comfortably wait for test drives of their newest models.
Concession Stands
Our units can be converted into concessions stands and mobile catering. In this specific case, clients both rent and purchase. If they're looking for a concession stand at a sporting arena or a portable kitchen for their business, our units are purchased. For example, look at the concession unit we made for the Chicago Cubs.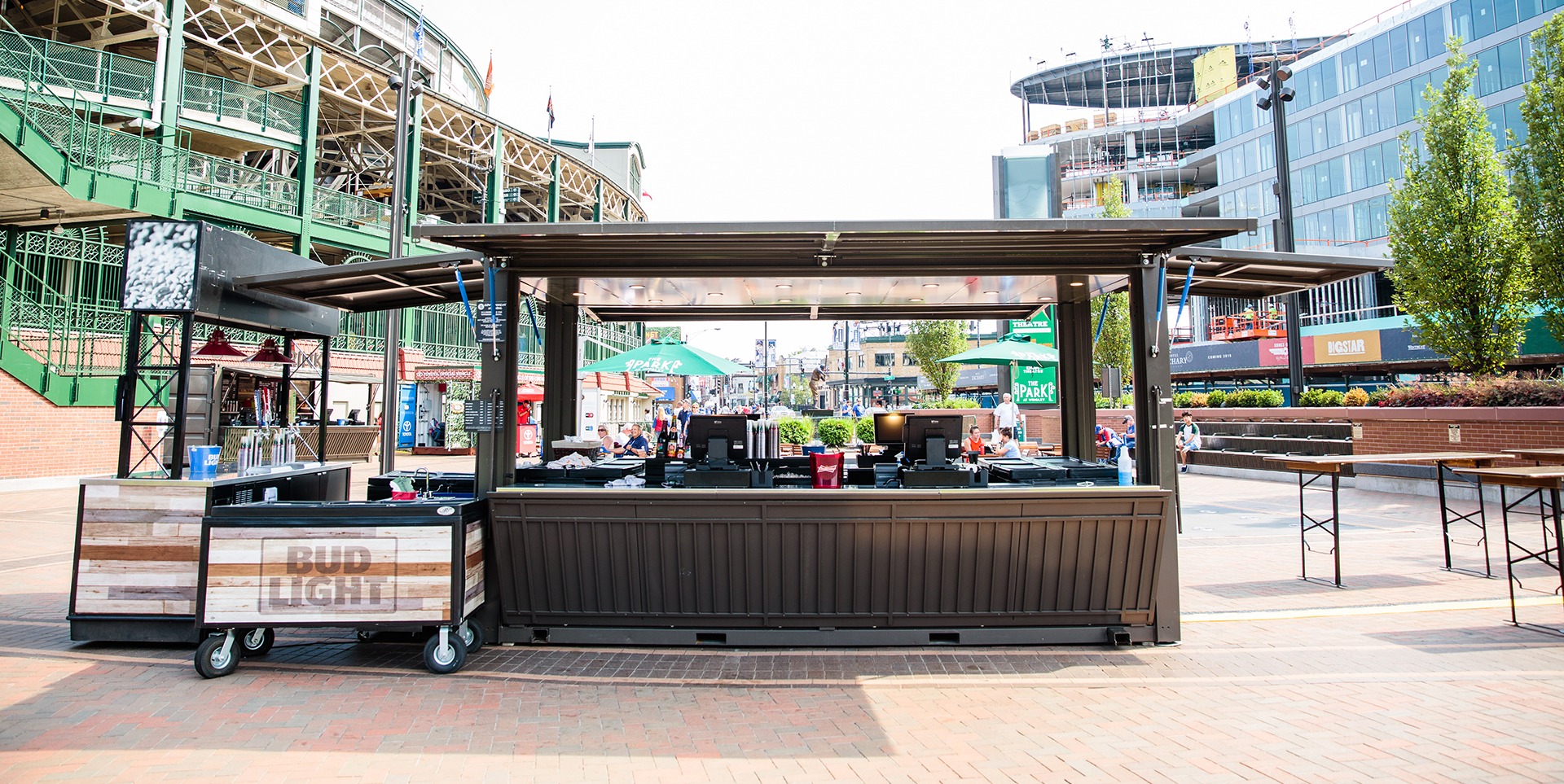 On the other hand, some brands have activations where they're looking to increase brand awareness of their food item. For example, look at this temporary rental for Jameson whisky, where a bar was temporarily activated during an event.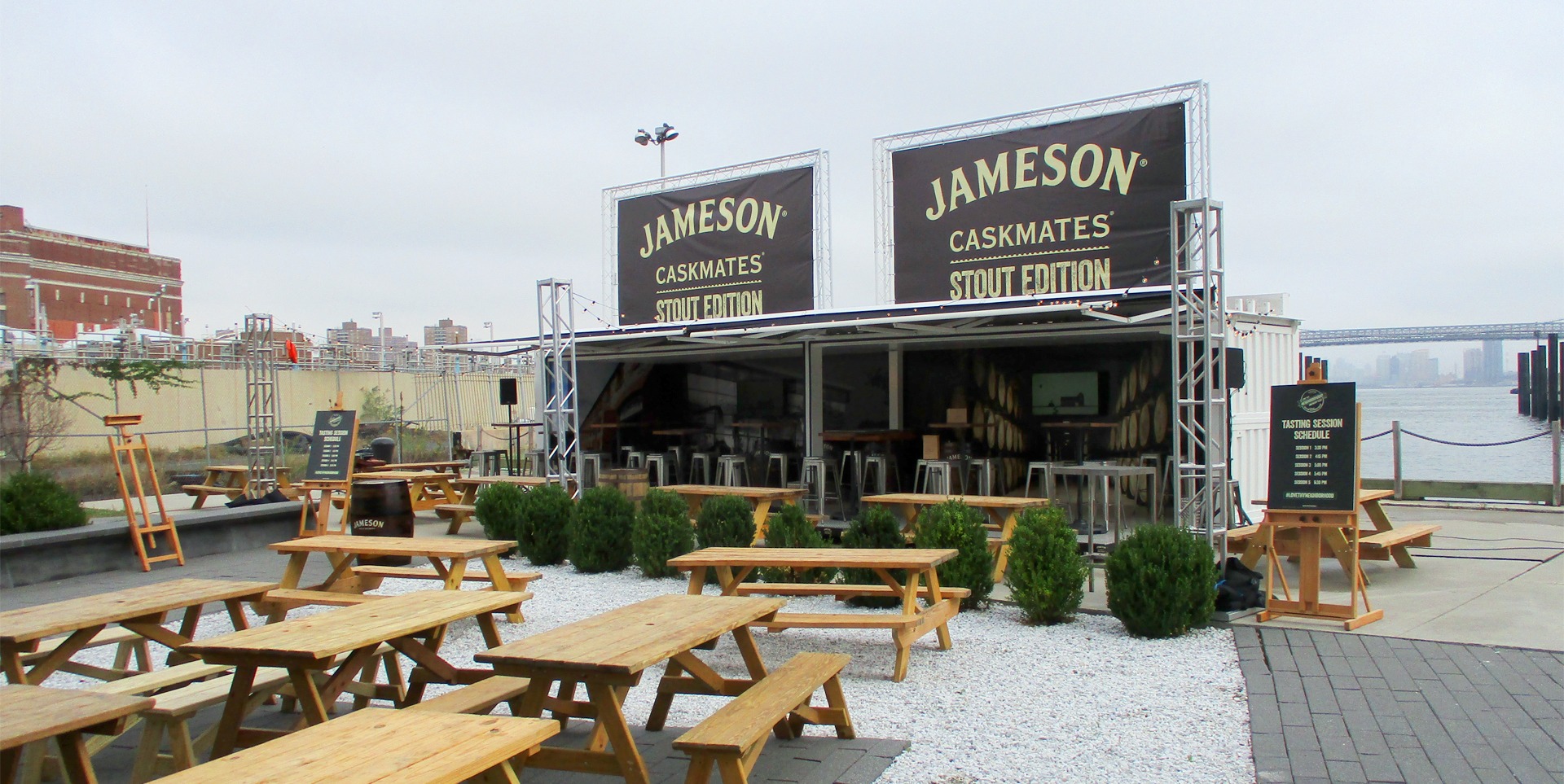 Location, Budget & Cost
As discussed in a previous blog post one of the biggest factors that affect the cost of shipping container activations are transportation costs. Depending on location, the size of the unit required support, and other factors, this is the most variable cost associated with our activations.
In general, renting a unit has a lower cost when compared to a purchase. This gives clients flexibility in regard to their specific brand activation event. We try to cater to all sizes of agencies and businesses, so this option allows more clients to connect with customers through activations. Note that we always have a variety of units available for rent which can be prepared in as little as 3 weeks (independent of customization and available inventory).
We hope this helped you in getting a better understanding of the factors that make clients buy and rent our units. If you want more information or have a project in mind, contact us.