Steel Space Concepts offers a full range of design, engineering and manufacturing services to fulfill your experiential marketing needs. With quality products, and the creativity of our team of experienced professionals, we transform ideas into solutions and execute each step from installation to on-site activation.

Origins of Experiential Shipping Containers
Over the last 10 years, we have developed a robust, reliable and durable product. Our experiential units can be modified and adapted to the needs of each client offering customization in terms of its structure, design and technology.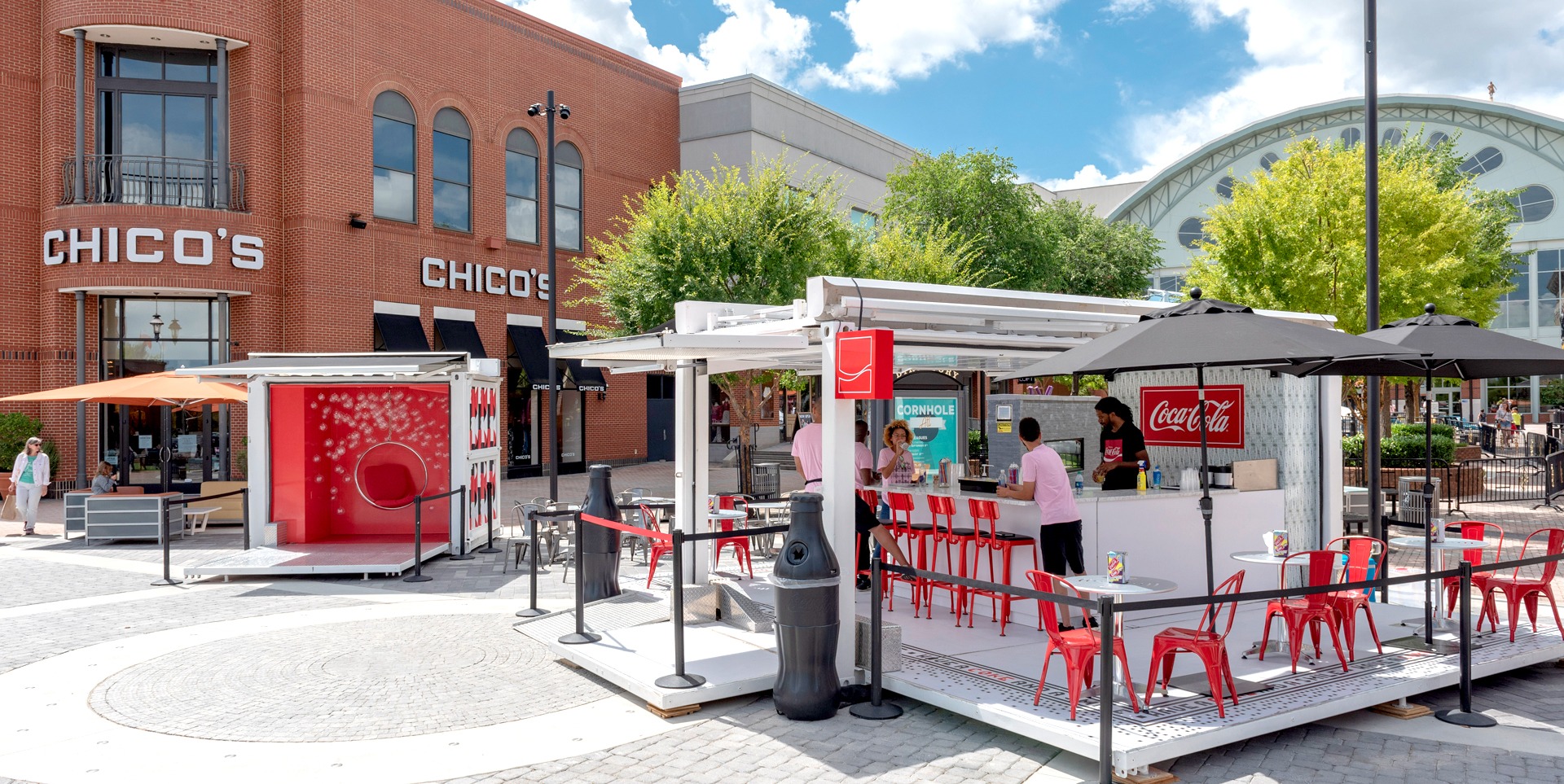 Customer Service
Our team includes specialists in several fields with a variety of experience in design, graphics, sales, and more, which allows us to develop turnkey solutions that stand out at events and experiential campaigns.
Our after-sales support is also one of our competitive advantages. Our goal is to form a team of ''Go Getters'', developing long term relationships with customers. No matter the scope of the project, we ensure 100% customer satisfaction for each of our pop-up and experiential container solutions.
These benefits allow us to remain aggressive in the modified event space market.

Application of Branding & Messaging
Our experiential container solutions offer flexibility for our customers since they are customizable and vary from one project to another. Essential to experiential marketing campaigns, the branding application ensures visibility at different types of venues.
Our transportation methods allow units to be moved and activated in less-traditional locations and spaces. Once the unit's walls are opened or closed, visuals can be applied to the surface to express the customer's brand and its message from transportation to the site of activation.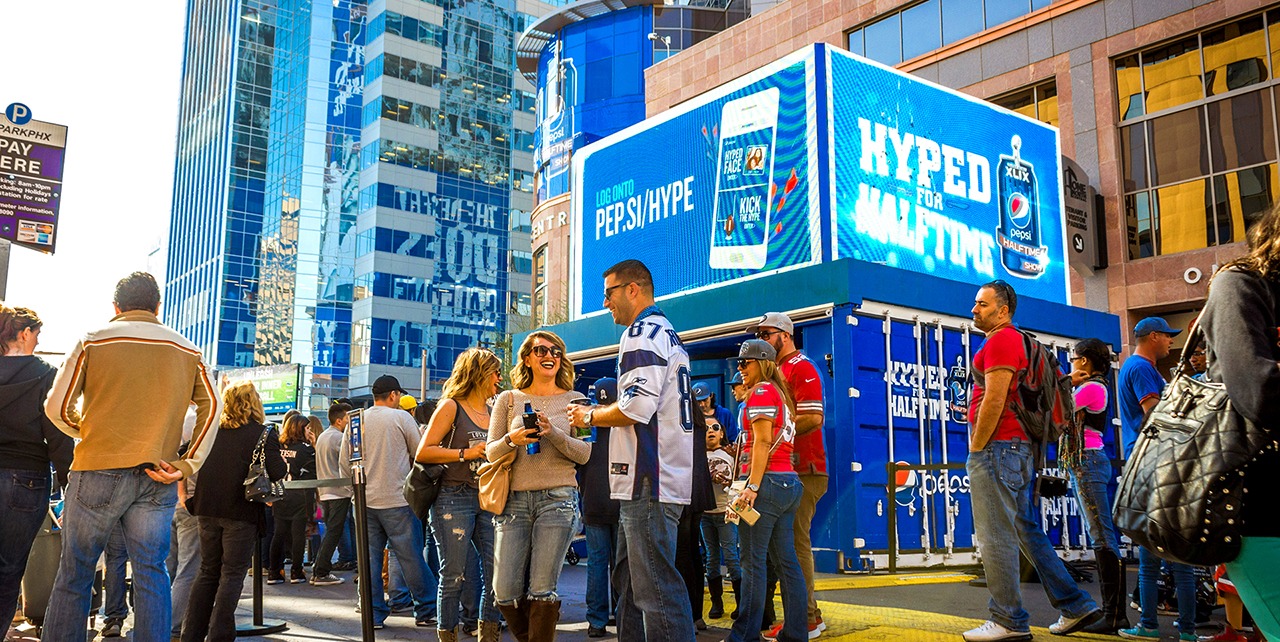 Interior Design
Some customers want to develop an eye-catching custom experiential campaign, while others are looking for an affordable, mobile and easy-to-use solution. The efficiency of our product design team aids in reducing project costs by creating renderings beforehand. These 3D renderings are realistic and represent the custom container completely dressed, furnished and superimposed on a background image representing the exact location where the deployment will take place.

Quality of the Finish and Execution
One of the key success metrics at Steel Space Concepts is our production capacity. Unlike our competitors, we rely on a large team of skilled employees, solid financial bases and a standardized production system.
Our products are tested and retested to ensure their quality. We have the manpower to continuously inspect our units. Customers can count on the quality of our products and the reliability of our production team.

Logistics and On-Site Installation
During promotional tours, units must be moved quickly between activation sites. Steel Space Concepts technicians provide on-site assistance and perform the installation including unloading, door deployment, leveling, installation of extra components, and operation of container features.
The complete process of setting up your event can therefore be done hassle-free!
Activation and Data Analysis
When the date of your marketing event comes, Steel Space Concepts offers data analytics to help you determine the efficiency and ROI of your event. We can provide you with customized reports that show the number of visitors, impressions, engagements, and average turnaround time of people who were nearby and who interacted with your activation.
To find out more, visit our website, send us an email or give us a call!