A great way to interact with customers as a food related brand or business is to serve geographic areas and reach new demographics with the use of a food truck, however, did you know that our custom shipping container units can be used as an alternative? This month's blog post will examine the advantages that our units have over traditional food trucks in relation to deployment, available space, equipment customizability and more.

Deployment
All our units are fully equipped with electrical systems, hydraulics and walls which can be opened and closed. They are self contained and can be deployed in a matter of minutes to create a temporary pop-up structure. All are compatible with external power sources and can be raised and lowered onto trailers without the use of an external lift or crane using a central control room. As a result, they are just as mobile as food trucks with the added benefit of having more custom layout options and space available. We can cater to various client needs from mobile food pop-ups to completely mobile full-sized restaurants. See how unit deployment works by taking a look at the project we did for Pepsi:

Space, Layout and Customizability
One limiting factor associated with the use of a standard food truck are layout options. Our shipping container units (link) are available in multiple sized from 8' to 40' units and, of course, fully custom options. This allows our clients to organize the form factor and layout of a unit to fit their needs. Note that all our units can be installed with whatever equipment is required by the client, including appliances, cabinets, shelving and more. In addition to the internal and operational layouts, our client can also add dining areas, including an optional rooftop terrace and awnings, to ensure that customers get maximum enjoyment out of their dining experiences. As a result, no other solution offers the flexibility that a Steel Space Concepts unit has. Have a look at the variety of differently configured units we've made:

Mutek Mobile Pop-Up Bistro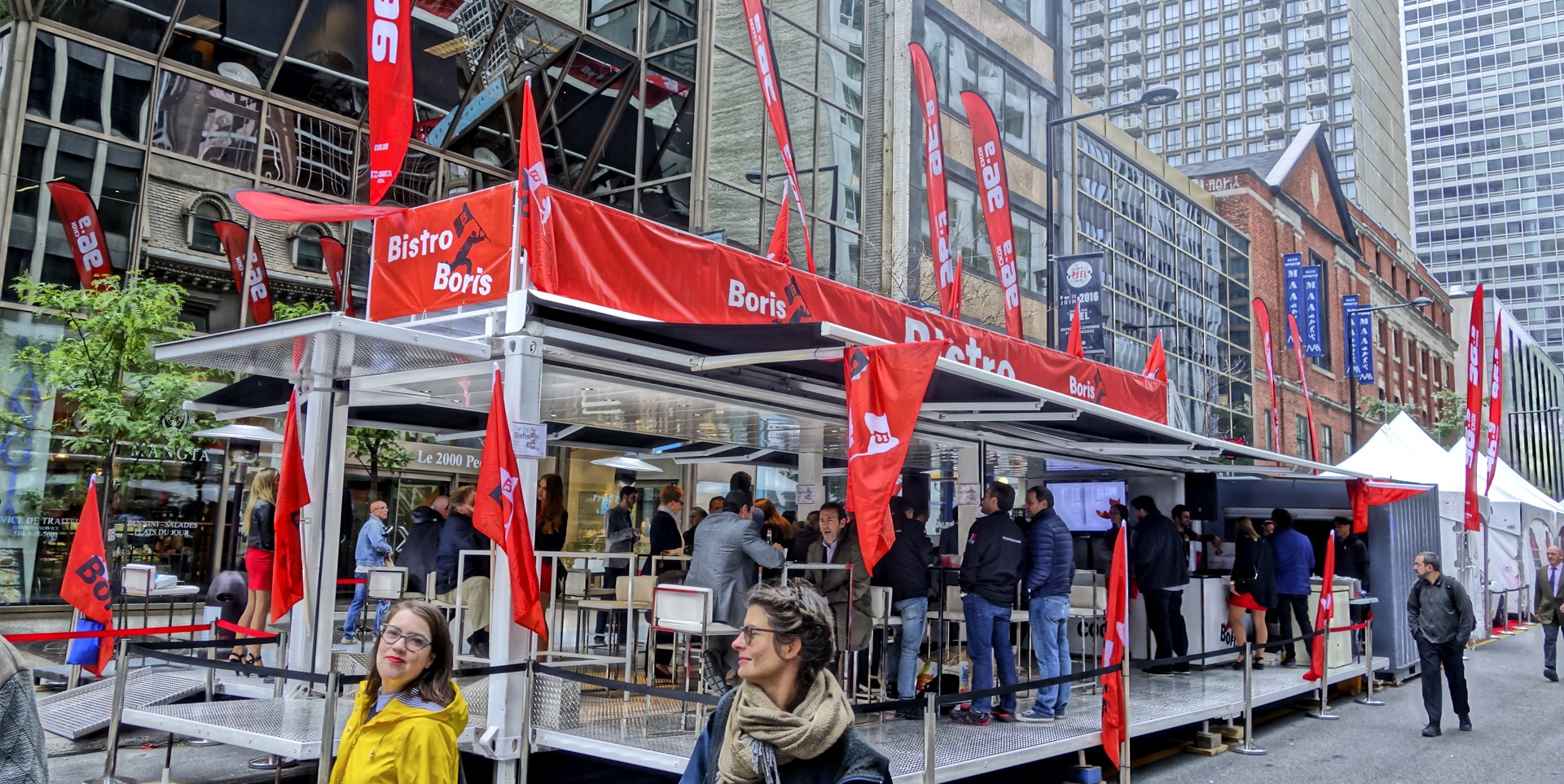 Chicago Cubs Concession Stands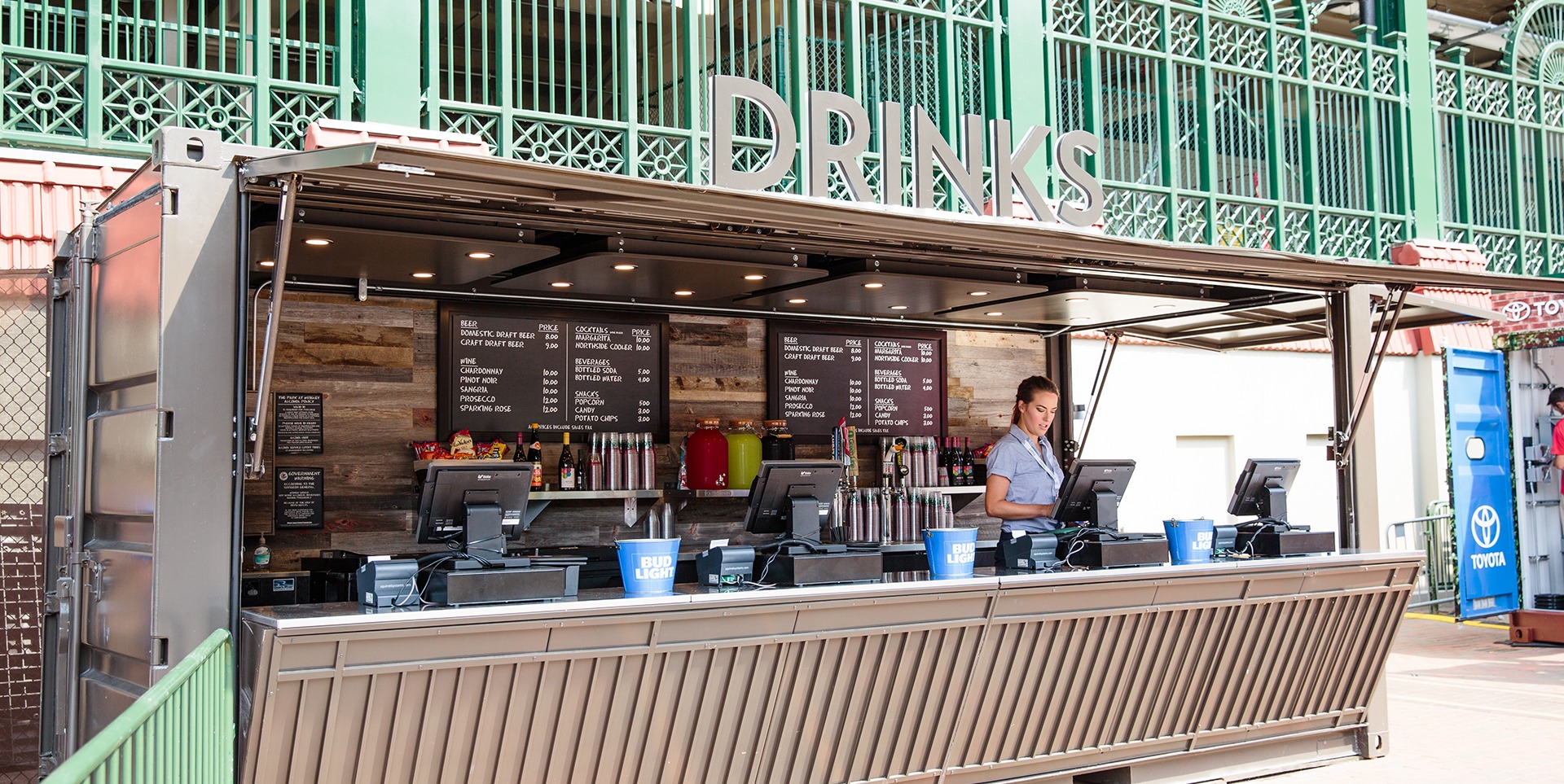 Note that in addition, we offer branding both outside and inside the unit to ensure that our customers leave a lasting impression on diners and onlookers when deployed and when transporting units to different locations.

If you're looking for a food truck alternative or are looking to activate a pop-up bistro or concession stand, we'd be happy to help. Feel free to contact us and one of our professionals will guide you through the process.