Looking to market to new clients, to connect with new demographics or launch a new product? We have the solution for you. Steel Space Concepts converts shipping containers into Pop-Up shops for mobile retail. Why shipping containers? Well the topic of today's post will be looking at just that.
1 - Mobility
As a retailer you need to connect with customers, potentially in multiple locations. We have multiple container units which can cater to your needs. Our SSLite series units, a favorite among our clients, are small enough to be transported by a light truck, are completely self contained and are equipped with built-in electrical systems for accessories. They take the headaches out of transporting your mobile shop between events. Don't believe how easy it is? Check out the mobile shops we built for Maui Jim Sunglasses using our SSLite8:
2 - Ease of Deployment & Security
If you have limited time to deploy for an event, our pop-up shop solutions can fix that problem. Our shipping container pop up shops dramatically reduce the set-up time for events. All our units are equipped with hydraulic and electrical systems. They can lift themselves on and off trailers. All the doors of the units can be controlled by a central control room. As a result, retailers require far less manpower to activate and maintain their unit during an event. Note that our shipping container units are also completely secure, as well as resistant to the elements so your merchandise stays safe.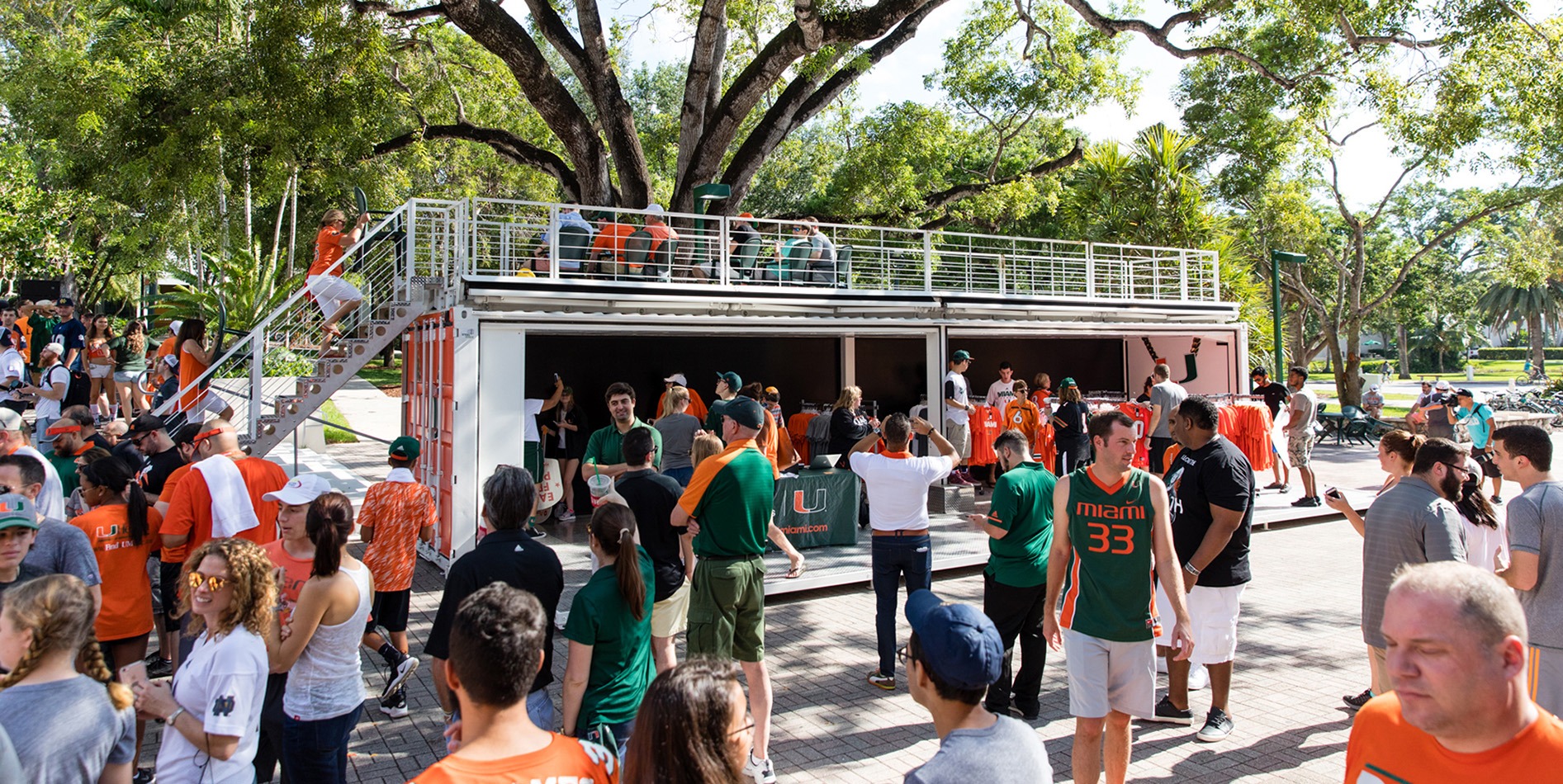 3 - Customizability
We can also customize units to your exact specifications. We can add additional electronics, change flooring materials, add external and internal branding, add clothing racks and more. Note that we can also make more dramatic changes including changing materials and building one-off structures. Take a look at the pop-up shop we made for Vanity Fair in NYC, where sliding Lexan panels were installed as opposed to our traditional hydraulically activated doors for increased visual appeal.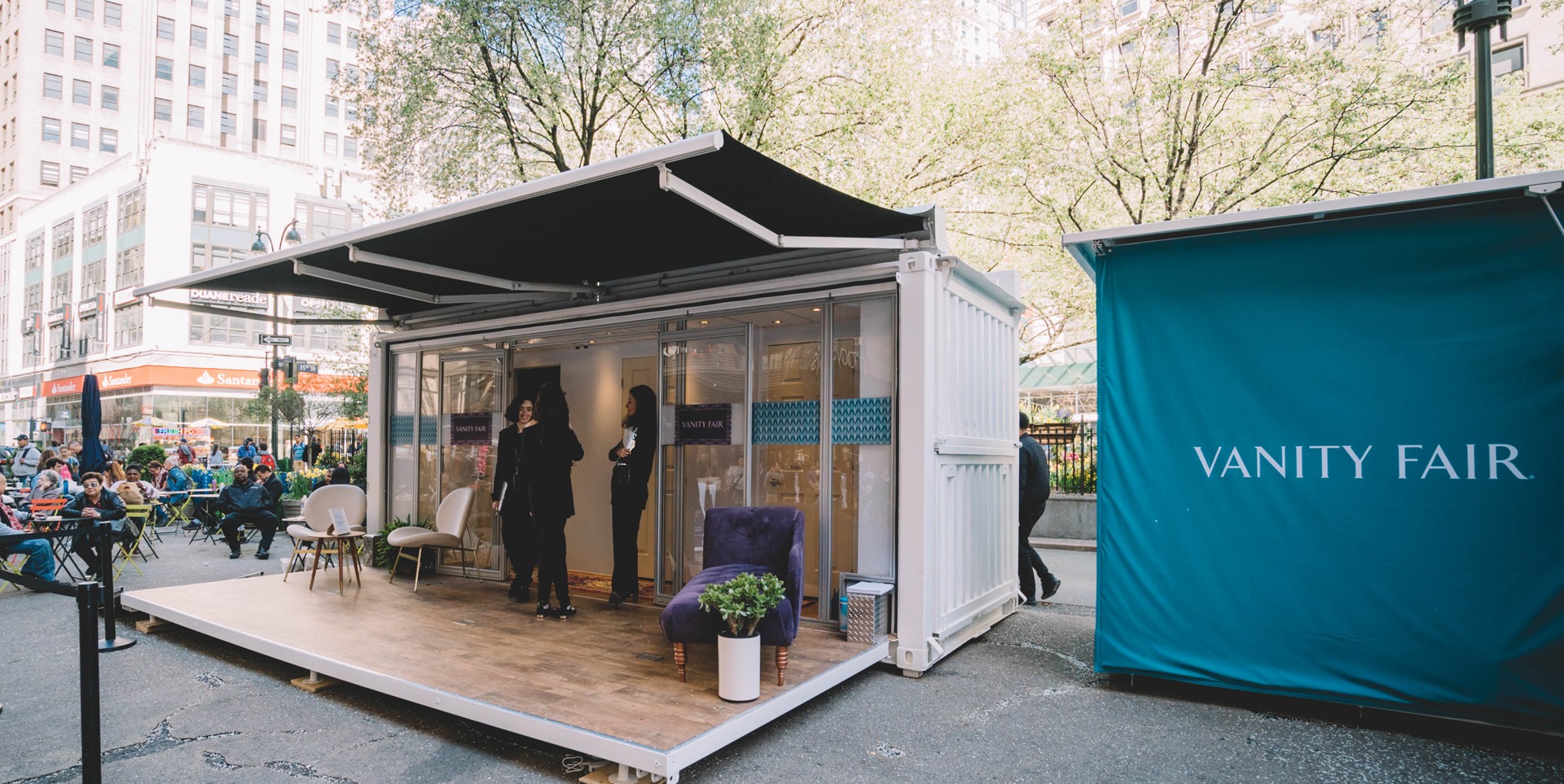 4 - Customer & Location Targeting
The best part of using shipping containers is the ability to target the locations your customers most often frequent. Due to the ease of mobility, you can do just that. If your products and brand resonate with specific demographics, you can place our shipping container pop-up shops in the locations your customers work, live and play to maximize your ROI. As an example, take a look at the pop-up shop for Bloomia at the Cherry Blossom Festival in DC: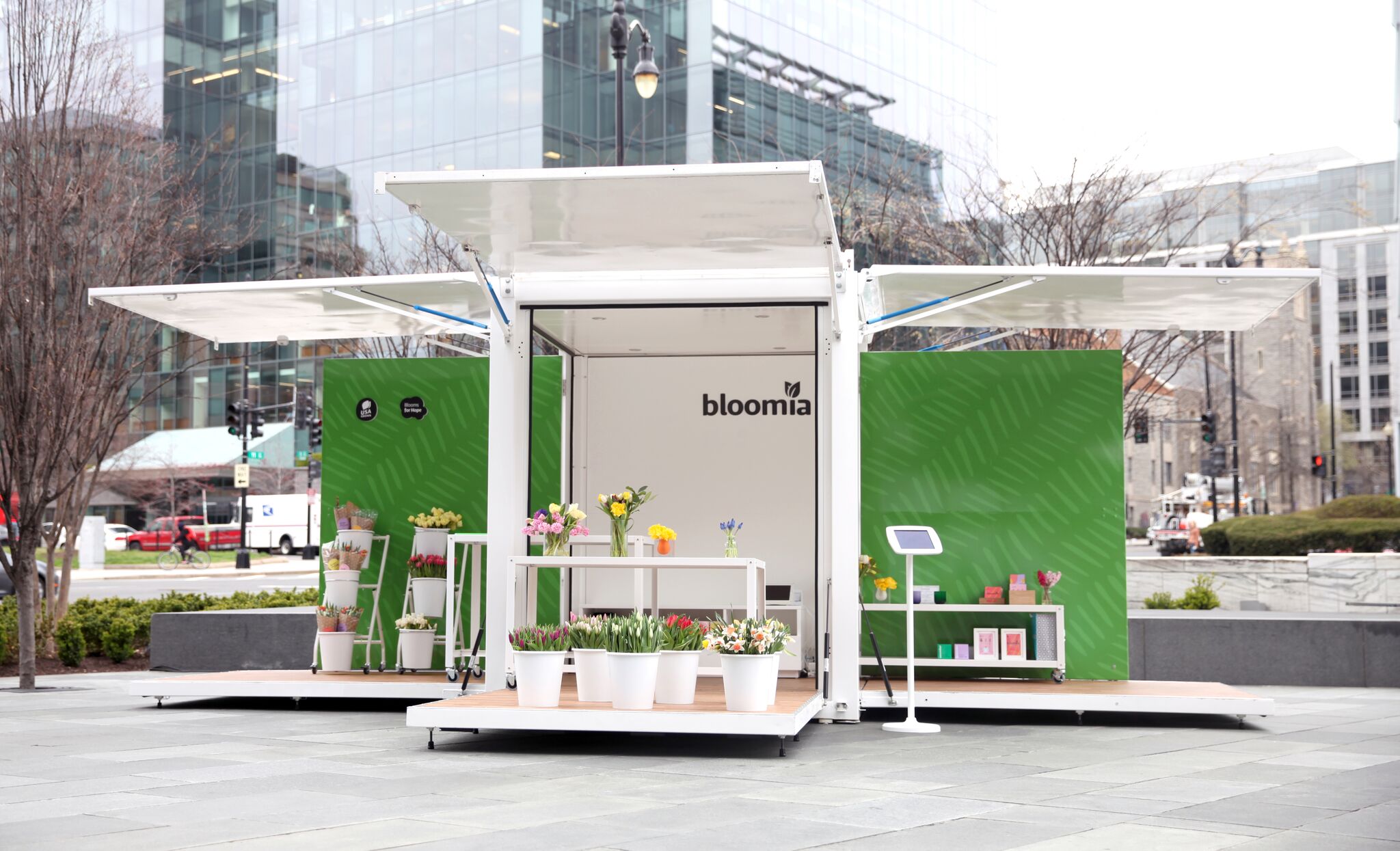 5 - Branding & Recognition
Depending on the locations of your deployment as well as transportation time on your pop-up retail tour, additional branding may be required. Some of our retail clients use their pop-up shops not only as retail units, but as units for brand awareness, in order to generate interest and buzz. As a result, we provide complete branding solutions. We can brand your container internally and externally and provide a variety of options including paint and custom vinyl to ensure that you maximize impressions, whether your unit has been deployed or is on the road. For an example of branded units, take a look at the projects we did for Subaru and Funko respectively:
Thanks for reading and following the Steel Space Concepts blog. If you have a retail project in mind and need a retail pop up shop shipping container solution, contact us by sending us an email or giving us a call.